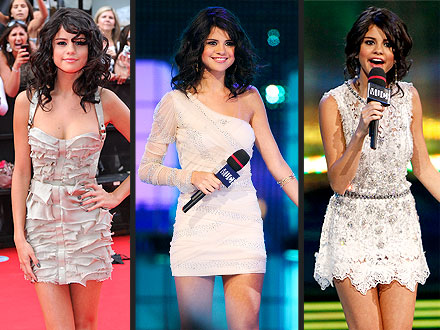 Selena looked so amazing at the 2011 Much Music Video Awards in Toronto where she was a (very fun) co-host!
She defiantly kept it classic and girly choosing all creme coloured dresses! it really brings out her tan, she's practically glowing! I love how they're very simple dresses...but she made sure she stood out with the ruffles,lace,and beautiful embellishments! it's also great to see her dressing her age! she is only 18 after all!
what was

your

favourite dress? mine has to be the last and most covered in lace!